TESTIMONIAL | Workshop "Tradition and Innovation" in Ancient Egypt - Impressions by Lonneke Delpeut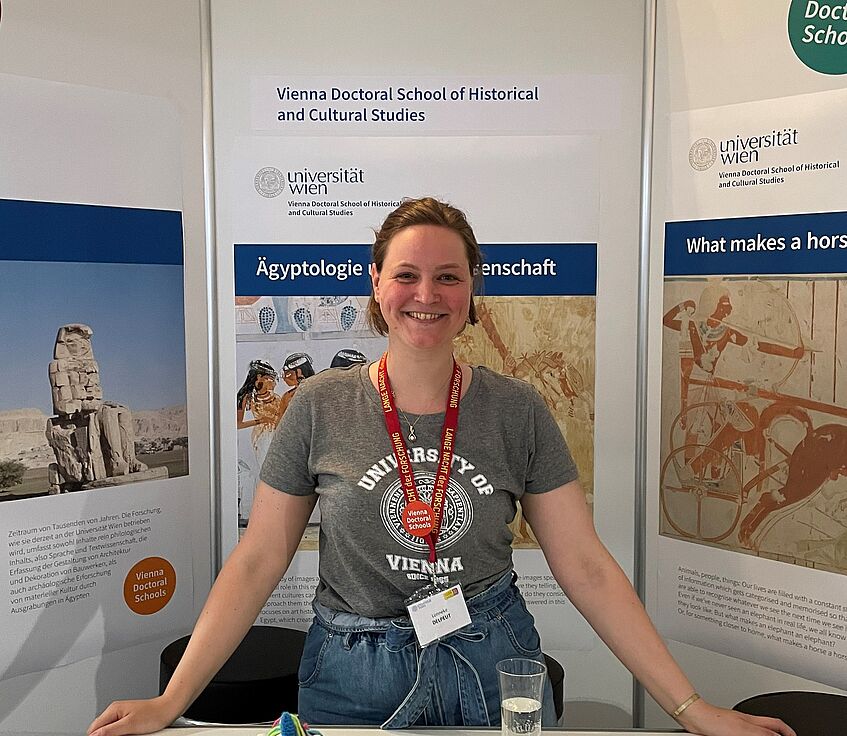 TESTIMONIAL | Workshop "Tradition and Innovation" in Ancient Egypt - Impressions by Lonneke Delpeut
On June 16-17, the CENTRAL joint workshop ''Tradition and Innovation: Opposite concept as an engine of advancement within the ancient Egyptian society'' took place, organised by our wonderful colleague Filip Coppens at the Charles University in Prague. It was the first time for me to be invited to a conference by a university and have my expenses paid for, so this was a great academic confidence boost. Professors and PhD-students from Prague, Berlin, Budapest and Vienna got together to share their ongoing research projects and excavations.
On the first day, PhD-students including myself presented their research, followed by feedback. The presentations lasted up to 30 minutes, which was the perfect timeframe to go a little into depth after introducing your main research questions and hypotheses. Afterwards, the programme allowed 15 minutes for feedback and questions, which offered a great opportunity to get constructive criticism from peers as well as senior scholars. The presentations and Q&A were setup in a way that allowed not only questions and feedback, but also time for short discussions about the research topics presented. It offered more opportunity and in-depth discussion of the topic that one would get at a normal conference. The combination of junior and senior scholars offered the perfect environment for constructive criticism and helpful comments.
On the second day, the senior scholars presented their ongoing research, which was very interesting too. Their presentations took a slightly different format, as the research was placed in a broader historical context. Of course this is for many of us the most interesting part of the job, to find new clues to answer bigger questions. Throughout the workshop we also discussed the possibility of engaging in a long-term mutual collaboration, for example in the form of thematically organised workshops on a regular basis, but also submitting jointly written projects. Prague had done a great job combining presenters from different research stages online as well as in person. The informal atmosphere caused a fruitful discussion for everyone and I am positive that we would like to organise another one in the future!
- Lonneke Delpeut
Vienna, 2022
Find out more...
... about the author here
... about the workshop here
... about the workshop report here
New calls for workshops will be published here